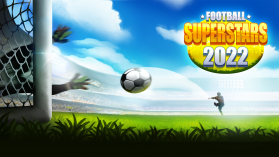 Football Superstars 2022
Football Superstars 2022 is the year's most entertaining football game, providing unforgettable experiences. In exchanges and competitions, express yourself. You can choose from two player or coach modes and seven international teams.
Your objective is to take your team as far as possible and win the championship. To become a great striker or a great coach requires extensive practice. Friendly waves will allow you to gain a variety of combat experiences. Also, the World Cup is approaching. Let's play immediately!
Controls
Arrow keys = move
Hold D = aim and shoot
A = long pass
S = switch