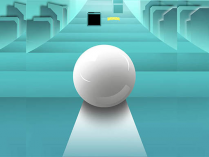 GAPS
Accept the challenge of the GAPS game. An exciting 3D game in which the goal is to guide the ball to the door. If you click the mouse in a certain direction, the ball will move in that direction. Many challenges stand in the way. Getting careless with the wall will result in a game having to be restarted. Most of the obstacles are walls, which can be easily plowed through. Getting the ball rolling in the right direction primarily requires hitting the sweet spot at the right time. Play now!
Feature
Include 3D graphics and real-time audio.
The gameplay is basic but difficult to master.
Controls
Mobile: Tap the screen to launch the ball through the obstacles.

PC: Click on the display to launch the ball through the obstacles.