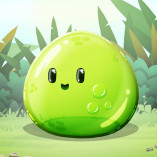 Jelly Battle
Jelly Battle is a puzzle game featuring delightful jellybeans. The objective is to assist the jellies in collecting all of the fruits on the board. The army of red jellies confronts you; they are also competing with you. Therefore, devise the appropriate strategies and moves to gather all the fruits. When you have gathered all of the fruits, you can convert your opponent's jelly into your army.
Complete over 40 unique levels to unlock additional cool skins. Move in the proper direction to redirect the jams to the fruits. Let's begin oaur mission! With beautiful and vibrant 3D graphics. This is the perfect game for amusement and relaxation! In addition, you can explore intriguing games such as Blob Opera.
Controls
Use the mouse to play.