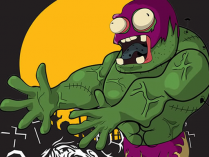 Killer Zombies Jigsaw
Come participate with us in the game of Killer Zombies Jigsaw puzzle. This game has a Halloween theme, and the same sound effect is used to create excitement throughout the game. You have a choice between three different games to play. There is an Easy level with 25 pieces, a Medium level with 49 pieces, and a Hard level with 100 pieces.
In order to create the full picture, you will need to assemble the various components. Memory, reasoning, and perseverance are all skills that can be honed through playing this game. Additionally, there are a lot of features in the game, such as live sound and shuffle parts. In the options section, you can also view previews of the content. Good luck!
Controls
You can either use the mouse or the touch screen to play.