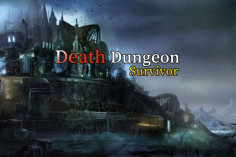 Death Dungeon - Survivor
Welcome to Death Dungeon: Survivor, a thrilling survival game with an easy learning curve. On the outskirts of the terrible metropolis in the distance, you must battle a legion of ghosts. How to fight them back? You must either attack or avoid them in order to survive. Utilize charm moves, avoid them, and acquire more experience to advance. Accelerate continuously and unlock numerous additional levels. Many new skills and characters will be unlocked as you go through each level. Escape from the zombies! Additionally, you can play more Raft Wars 2.
Controls
Use the mouse to play.